May 25, 2008
This space is for playing about with baking, where I'll update my (relatively n00b) attempts at bread making with a focus primarily on sourdough (for now, who knows what later).
Recently upgraded from a plain web page to a blog just so that some people who've wanted to follow along and/or make sourdough themselves could see what was up and also get to post comments and ask questions so that it's not such a one-direction "class". At the very least, you'll hopefully see that if even I can manage this, there's really little reason why you couldn't and at least give it a shot. Why not? You could be baking home made bread too! And even if it isn't stupendously great, it has got to be better than the plastic stuff from the grocery store shelves.
Since I'm extremely new at this, I do not in any way pretend I'm some sort of guru by any means, I'm just posting what I'm learning and hopefully others will add to the conversation, maybe set up their own blog and share tips and ideas as they move along on their own bread trip.
---
 Sept 2011 Update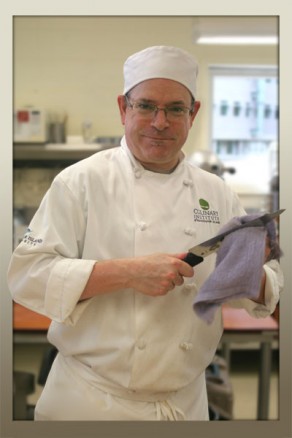 Here we are three years and some hundred plus posts later and I'm in Baking School. Whoda thunk this would lead to that?
I've also moved to the other end of the country, as an aside. The west coast of Canada is freaking gorgeous, in case anyone was wondering.
I've enrolled in the Culinary Institute of Vancouver Island University and am taking the Professional Baking Course and so far (we're just in three weeks) it's beyond amazing. During the course, I'll try to keep a running record of what we do and what I learn. I can't guarantee I'll report completely regularly – a lot of time in class is spent DOING things so whipping out the camera isn't always logical. But I'll try my best to keep things current.