I like banana bread. Or banana cake. Not sure how you tell the difference. But in any case, I went looking for a new recipe (I have blogged a recipe from TheFreshLoaf previously) just to see what was out there and ran across this one from baker and author David Lebovitz that looked pretty darn good. So I gave it a go and really liked it. So I thought I'd share the process for those of you who want a quick, warm-from-the-oven treat. It's very simple and, I need to point out, really yummy.
Banana Bread,
from David Lebovitz
Makes one 9-inch (23 cm) cake, 12 servings
Be sure to use very ripe bananas: the skins should have black speckles on them and be soft to the touch.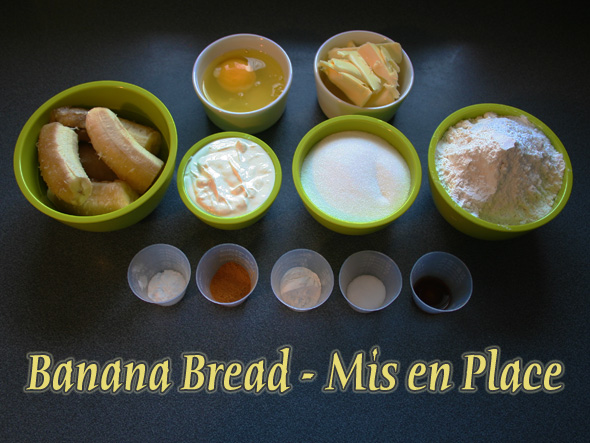 Continue reading "Banana Bread: Fast, Easy and Deeee-licious!"