Meet Renée, the Boulanger at Le Pain de Molitg | flour-and-spice-blog.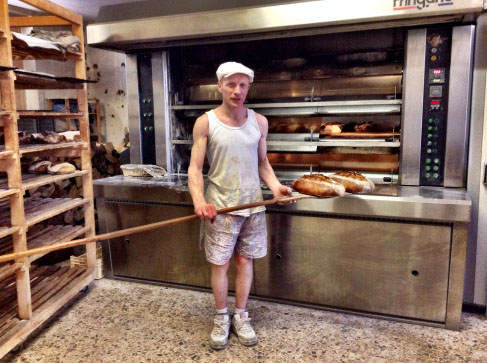 Here's a great post (one of several so far) from the relatively new Flour-And-Spice blog by Tia, about Renée, a dedicated artisan baker from Molitg, in the south of France. Running his small scale operation, he and his assistant produce 150 to 400 loaves of bread three days a week, depending on the season. All artisanal, all as organic as they can be. He sells his wares at a local market in Prades and anything not sold that day goes to a co-op shop.
Hop over to Flour and Spice to read the posts on this ambitious small baker.