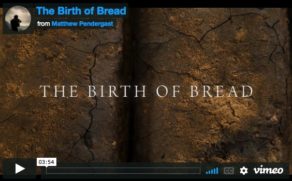 This a very quick post that aims to inspire the budding and experienced bakers out there.
Here's a video I was directed to recently: it's a short piece about Nicholas Humphris, a baker who creates beautiful bread on a farm he has just outside of Paris. The dialog is all in English so no worries about subtitles. 🙂
This will hopefully inspire, intrigue and bring on calm to those who are bakers and those who simply like to eat good bread.
Enjoy.
The Birth of Bread from Matthew Pendergast on Vimeo.