Yumarama.com is happy to offer our readers a chance to score a copy of the book Baking By Hand: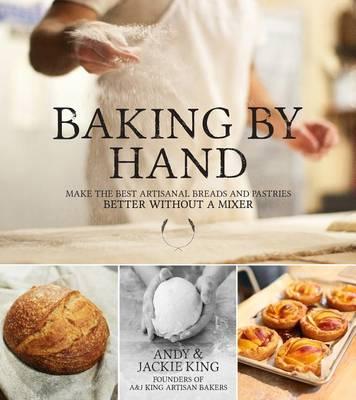 The authors, Andy and Jackie King, run a bakery, A&J King Artisan Bakers in Salem, Massachusetts, where they create a delicious and extensive line of hand-made breads and pastries.
Here a brief description of the book from Amazon:
Keep your mixer in the closet as Andy and Jackie King teach you long-forgotten methods that are the hallmarks of their exceptional bakery. In their book Baking By Hand, they'll take you through all of the steps of making amazing bread, from developing your own sourdough culture, to mixing by hand, traditional shaping techniques and straight on to the final bake. Most importantly, you'll learn the Four-Fold technique—the key to making the kind of bread at home that will simply be top tier in any setting.