This post will be mostly baking photos so that I can get the last bit of the Bread Section recorded in here.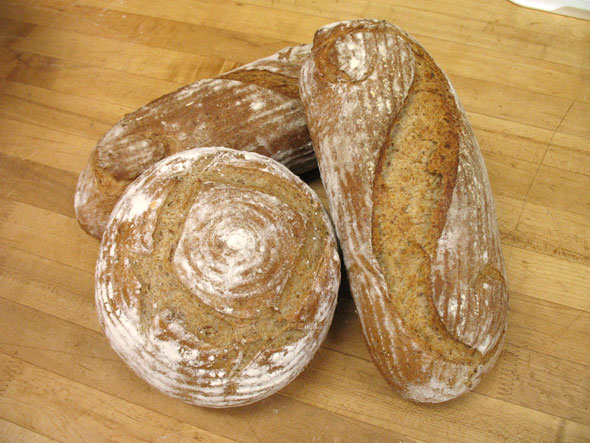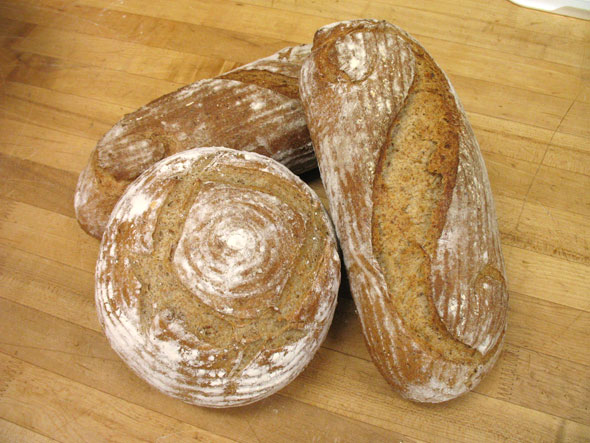 The last bit of the Bread Section (Part 1) at The Culinary Institute of Vancouver Island had us repeating, for the final two weeks, the several areas we had been through during the first six weeks, except we hit each station for just two days. Sort of a "Rapid Fire" version of the original stations which wasn't actually that stressful as we already "been there, done that" just a short while before.
So here are, not necessarily in chronological order, a whole bunch of photos from theis Bread Section for your visual enjoyment.
Here's Kevin, my "partner in crime" for this Bread Section, readying a recipe.
And (finally) I managed to get a snap of Angelique, the bakery department's Assistant; she's the one who knows where everything is, orders stuff for us and is generally the "power in the background" that makes the whole thing run smoothly. She was a student here a couple of years back herself so she also has a few tips on how this all works.
Pita Breads in two varieties, getting baked.
 The white breads are made using Peter Reinhart's Lavash Crackers recipe from The Bread Baker's Apprentice: Mastering the Art of Extraordinary Bread. the recipe includes a little honey and veg oil, so the bread is enriched and softer than it would be with a straight, flour-water-salt only dough.
The whole wheat ones are made using a basic Whole Wheat Bread recipe we use for, well, plain ol' whole wheat breads. This would show that pretty much any decent dough can be used for pita breads. This is the same whole wheat bread we used in the loaves at the very top of this post (beautifully slashed, I'll add, by Chelsea who was on Ovens that day).
The bread disks are put in a very hot oven where they puff up very quickly. They are removed once puffed and flipped over so the opposite side faces the hearth or top. Watch out for steam escaping from the very hot interior of the bread, though, and act fast. Once they puff up once more, they are taken out and stacked as shown to cool; stacking them this way helps them deflate before they harden and keeps them from drying out too fast. The whole baking process takes just a few minutes from raw dough disks to finished bread cooling off.