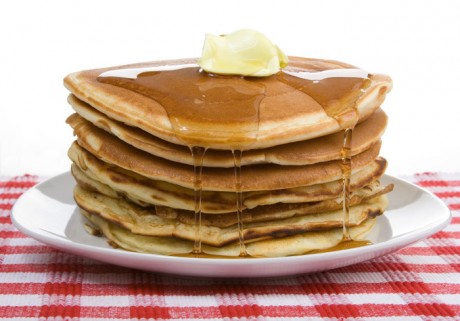 A secret to a great pancake recipe: For the home baker who keeps a sourdough starter, every time you feed that starter you have to reduce the quantity or face possibly ending up with an Olympic sized pool's worth of starter.
When you are baking maybe three loaves a week, and even if you refrigerate the starter for a week or two, the excess starter is a reality. So what do you do with this excess? You would rather not just toss it in the garbage and definitely not down the drain (unless you enjoy keeping your plumber's wallet well-padded) so what's to be done?
Well, PANCAKES are one delicious and easy way to use this extra starter up.
Continue reading "World's Best Pancake Recipe: starter discard rescue recipe"